We all want to have a healthy, cavity-free smile. In order to keep everyone in your family's smiles beautiful, you have to do a little more than just brush and floss at home. Part of maintaining a healthy smile includes seeing your San Diego dentist. We can provide you with the dental care your mouth needs as it matures and changes. Having a dentist you trust that gives you the individualized treatment you need is important, and that's what we aim to do.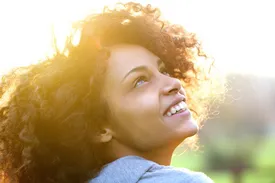 A dentist's responsibilities include diagnosing, treating and managing conditions related to oral health. We are trained to perform a wide range of dental procedures, from general and preventive to cosmetic and restorative, to give you and your family the comprehensive treatments they need for a healthy mouth. Some of the dental services we can offer you and your family include:
Preventive care
Dental bonding and recontouring
Dental veneers
Root canal therapy
Dental sealants
Gum disease treatment
Teeth whitening
Crowns and bridges
Dentures
Invisalign
TMD/TMJ treatment
Whether you are looking to get a brighter smile or you need to schedule your next cleaning, our San Diego, CA dentists are here to serve your needs, so that you are always happy with your smile. Everyone should visit us every six months, to get dental cleanings and exams. We can make sure that common issues like gum disease or cavities aren't a problem. The more often you visit us, the less likely there is to be a more serious health issue down the road.
Children should also start to visit us either by their first birthday or when their first tooth erupts (whichever milestone happens first) to get the proper care they need.
Here at our San Diego dental office, we strive to give you unique, compassionate care that every member of your family feels comfortable turning to. If you have questions about the services we provide or if you just need to schedule a routine checkup, don't hesitate to call us at (858) 578-2205 .