Cosmetic Gum Surgery in San Diego, CA
With a crown lengthening process that is aesthetic. Often, this process is done with a restorative dentist after the gums have healed setting ceramic crowns or porcelain veneers.
Perhaps you have wondered if you've got gummy grin? With a grin that is regular, you should just see the points of your top gingiva tissue as it goes between the teeth. You must not see any added gingiva tissue on the bottom or top teeth when you smile. By considering your favorite magazine verify this. You may find that when folks grin, quite small gum tissue is shown.
Aesthetic crown lengthening processes may be carried through under local anesthesia that was straightforward, just. The process can require anywhere from a quarter hour to one hour according to how many teeth included.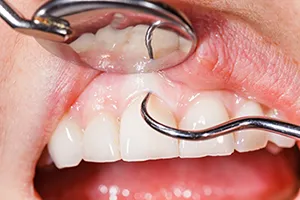 Call (858) 578-2205 to learn more about Cosmetic Gum Surgery from San Diego Dental Implant Center.