At San Diego Dental Implant Center, we have one primary focus… DENTAL IMPLANTS and processes associated with dental implants. Finding the pefect dental implant dentist in San Diego can be a challenge. There are many things you should consider including the training, expertise, and knowledge. At San Diego Dental Implant Center, we're lucky to have one of the country's leading dental implant specialists in Dr. Susan Nguyen D.D.S. and M.S.D. and Dr. Joseph Yang D.D.S. and M.S. Periodontics
What is All-in-4 Dental Implants?
The All-on-4 dental implant protocol is the most complex and technically demanding process in all of the implant dentistry. This isn't a process you want to trust to someone who just "dabbles" in dental implants. In case you are contemplating this process, carefully assess the certification of your dentist. Are they an overall dentist or specialist?
Dental specialists like oral surgeons and Periodontists have taken up beyond the normal four years of dental school which all dentists choose to 4 years of additional full-time training. During this added training, Dr. Joseph Yang & Dr. Susan Nguyen not only got extensive expertise in dental implant surgery, but he also finished an anesthesia mini-residency, treated multiple medical emergencies, and mastered various facets of routine dentistry.
Are you aware that many general dentists who put dental implants received their dental implant "training" at weekend continuing education classes? The truth is, some dental implant continuing education plans "certify" a dentist to place dental implants after merely 16 hours of real training! Can you believe that?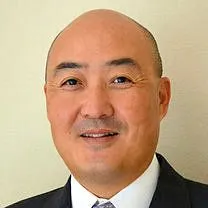 Dr. Joseph Yang
Specialties: Periodontics
Licensure: California
Education:
Washington University (St. Louis, MO) B.S.
University of Illinois (Chicago, IL) D.D.S.
Fellowship:
Oklahoma University
M.S. Periodontics
Professional Dental Associations:
American Dental Association (ADA)
American Academy of Periodontology (AAP)
Academy of Osseointegration
California Society of Periodontics (CSP)
California Dental Association (CDA)
San Diego County Dental Society
Dr. Susan Nguyen
Specialties: Periodontics
Licensure: California
Education:
University of California, San Diego B.S.
Case Western Reserve University (CWRU) D.D.S.
Fellowship:
Case Western Reserve University (CWRU)
M.S.D. Periodontics
Professional Dental Associations:
American Dental Association (ADA)
American Academy of Periodontology (AAP)
Academy of Osseointegration
California Society of Periodontics (CSP)
California Dental Association (CDA)
San Diego County Dental Society: Board of Directors