Posts for tag: veneers
By Scripps Ranch Periodontics & Implants
May 13, 2021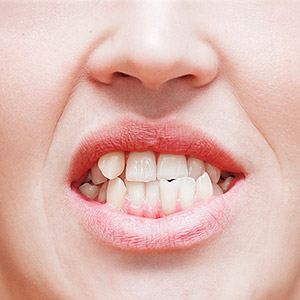 Teenagers can have the same smile-disrupting tooth flaws as adults. But not all cosmetic treatments available to adults are appropriate for teenagers—at least not until they get a little older. Dental veneers fall into that category.
A veneer is a thin porcelain shell custom-made by a dental lab, and bonded by a dentist to the face of a tooth to mask chips, stains, gaps or other imperfections. Because they're less invasive than other measures, veneers are highly popular as a cosmetic dental solution. They do, however, usually require some enamel removal so that they'll appear more natural.
This enamel removal typically won't impact an adult tooth other than it permanently requires it to have veneers or other restorations after alteration. But there is a risk of damage to a teenager's tooth, which hasn't fully developed.
Adolescent teeth usually have a larger pulp chamber (filled with an intricate network of nerves and blood vessels) than adult teeth. And because the enamel and dentin layers may not yet be fully developed, the pulp is much nearer to the tooth's surface.
We must be very careful then in removing enamel and dentin for veneers or we may penetrate the pulp and risk damaging it. Alternatively, there is the possibility of no-prep veneers which are very conservative but often are unable to be done because of the need to often remove tooth structure to make the veneers look natural.
Another cosmetic problem can occur if we place veneers on a patient's teeth whose jaws and mouth structures are still growing. Eventually, the gums could recede and an unsightly gap form between the veneer and the adjacent natural tooth.
Fortunately, there are other techniques we can use to improve a tooth's appearance. Mild chipping can be repaired by bonding composite resin material to the tooth. Some forms of staining may be overcome with teeth whitening. These and other methods can address a teenager's smile appearance until their teeth are mature enough for veneers.
Whether or not a tooth is ready for veneers will depend on its level of development, something that can often be ascertained with x-rays or other diagnostic methods. And if a tooth has already undergone a root canal treatment, there isn't as much concern. In the meantime, though, it may be better for your teen to wait on veneers and try other techniques to enhance their smile.
If you would like more information on dental restoration for teenagers, please contact us or schedule an appointment for a consultation. You can also learn more about this topic by reading the Dear Doctor magazine article "Veneers for Teenagers."
By San Diego Dental Implant Center
June 11, 2020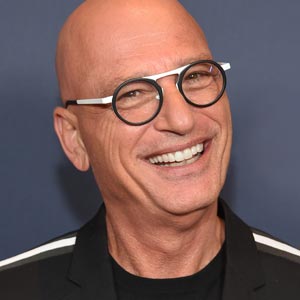 You probably wouldn't be surprised to hear that someone playing hockey, racing motocross or duking it out in an ultimate fighter match had a tooth knocked out. But acting in a movie? That's exactly what happened to Howie Mandel, well-known comedian and host of TV's America's Got Talent and Deal or No Deal. And not just any tooth, but one of his upper front teeth—with the other one heavily damaged in the process.
The accident occurred during the 1987 filming of Walk Like a Man in which Mandel played a young man raised by wolves. In one scene, a co-star was supposed to yank a bone from Howie's mouth. The actor, however, pulled the bone a second too early while Howie still had it clamped between his teeth. Mandel says you can see the tooth fly out of his mouth in the movie.
But trooper that he is, Mandel immediately had two crowns placed to restore the damaged teeth and went back to filming. The restoration was a good one, and all was well with his smile for the next few decades.
Until, that is, he began to notice a peculiar discoloration pattern. Years of coffee drinking had stained his other natural teeth, but not the two prosthetic ("false") crowns in the middle of his smile. The two crowns, bright as ever, stuck out prominently from the rest of his teeth, giving him a distinctive look: "I looked like Bugs Bunny," Mandel told Dear Doctor—Dentistry & Oral Health magazine.
His dentist, though, had a solution: dental veneers. These thin wafers of porcelain are bonded to the front of teeth to mask slight imperfections like chipping, gaps or discoloration. Veneers are popular way to get an updated and more attractive smile. Each veneer is custom-shaped and color-matched to the individual tooth so that it blends seamlessly with the rest of the teeth.
One caveat, though: most veneers can look bulky if placed directly on the teeth. To accommodate this, traditional veneers require that some of the enamel be removed from your tooth so that the veneer does not add bulk when it is placed over the front-facing side of your tooth. This permanently alters the tooth and requires it have a restoration from then on.
In many instances, however, a "minimal prep" or "no-prep" veneer may be possible, where, as the names suggest, very little or even none of the tooth's surface needs to be reduced before the veneer is placed. The type of veneer that is recommended for you will depend on the condition of your enamel and the particular flaw you wish to correct.
Many dental patients opt for veneers because they can be used in a variety of cosmetic situations, including upgrades to previous dental work as Howie Mandel experienced. So if slight imperfections are putting a damper on your smile, veneers could be the answer.
If you would like more information about veneers and other cosmetic dental enhancements, please contact us or schedule a consultation. To learn more, read the Dear Doctor magazine articles "Porcelain Veneers" and "Porcelain Dental Crowns."